Conceivable: Made for the Modern Practice
Transform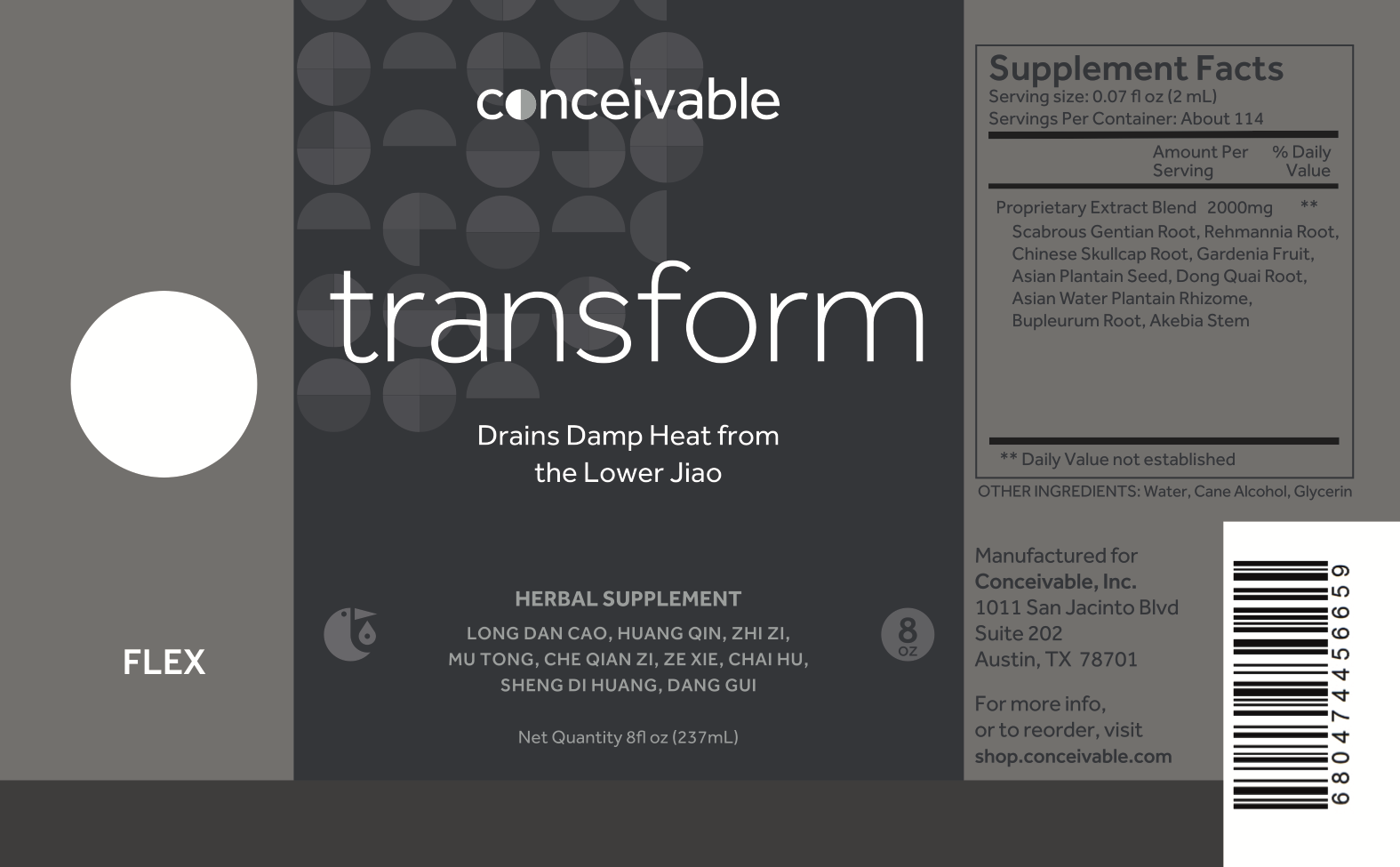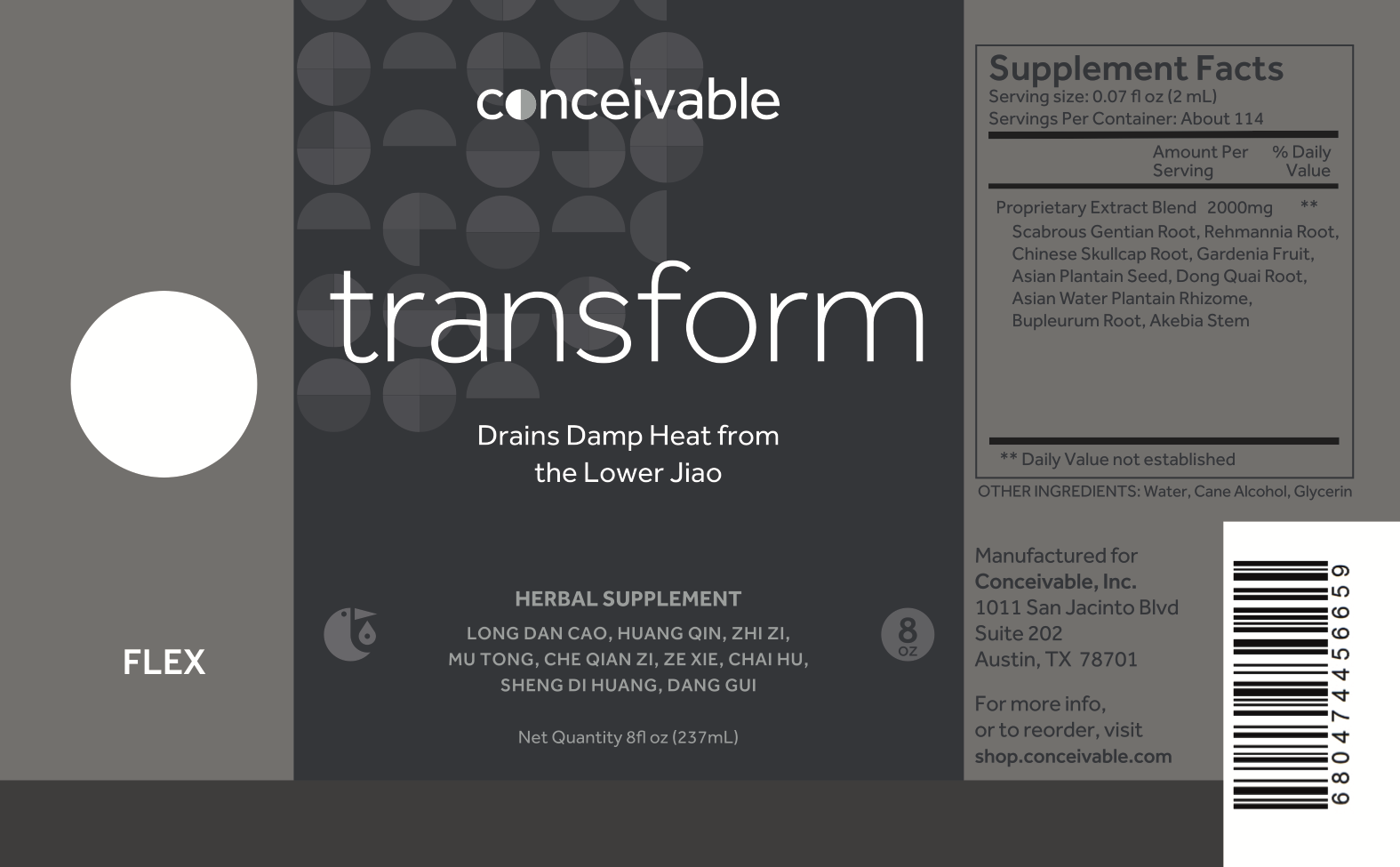 Transform
Transform is useful for treating inflammatory gynecological diseases. The diuretic action of this formula drains excess heat and dampness, especially from the lower Jiao. It can be used effectively in the treatment of migraines, tinnitus, irritability or other conditions where fire is blazing upward.
Proprietary Extract Blend (2,000mg/Serving): Scabrous Gentian Root, Rehmannia Root, Chinese Skullcap Root, Gardenia Fruit, Asian Plantain Seed, Dong Quai Root, Asian Water Plantain Rhizome, Bupleurum Root, Akebia Stem. Other Ingredients: Water, Cane Alcohol, Glycerin.
Long Dan Cao, Huang Qin, Zhi Zi, Mu Tong, Che Qian Zi, Ze Xie, Chai Hu, Sheng Di Huang, Dang Gui
Cycle Phase: Flex
Using and prescribing the Conceivable ProLine is easy. If this is your first order, or if you have any other questions, please use our Contact page and we'll have one of our Specialists walk you through the process. Conceivable ProLine Formulas are available only to qualified healthcare professionals.