Conceivable: Made for the Modern Practice
Regulate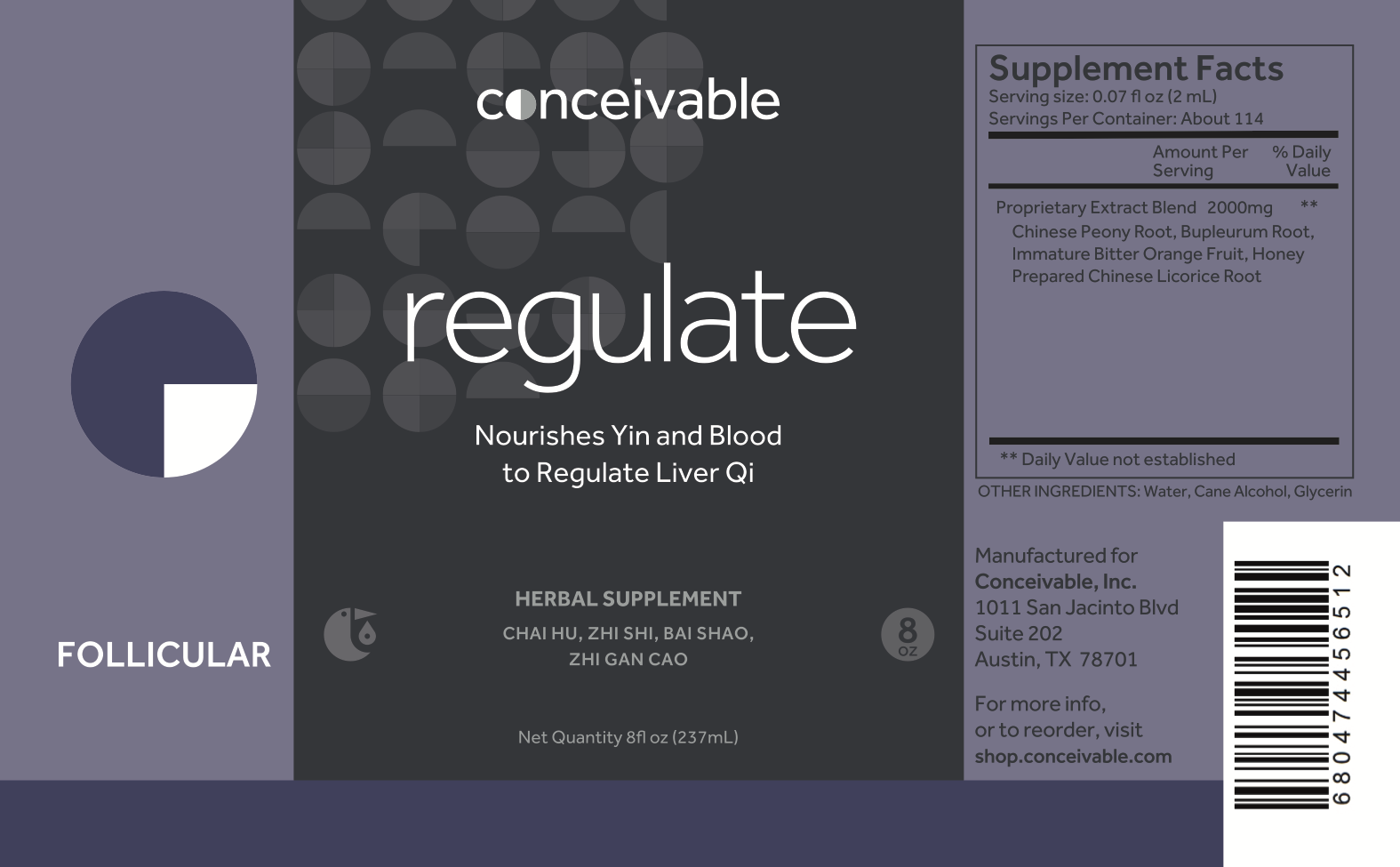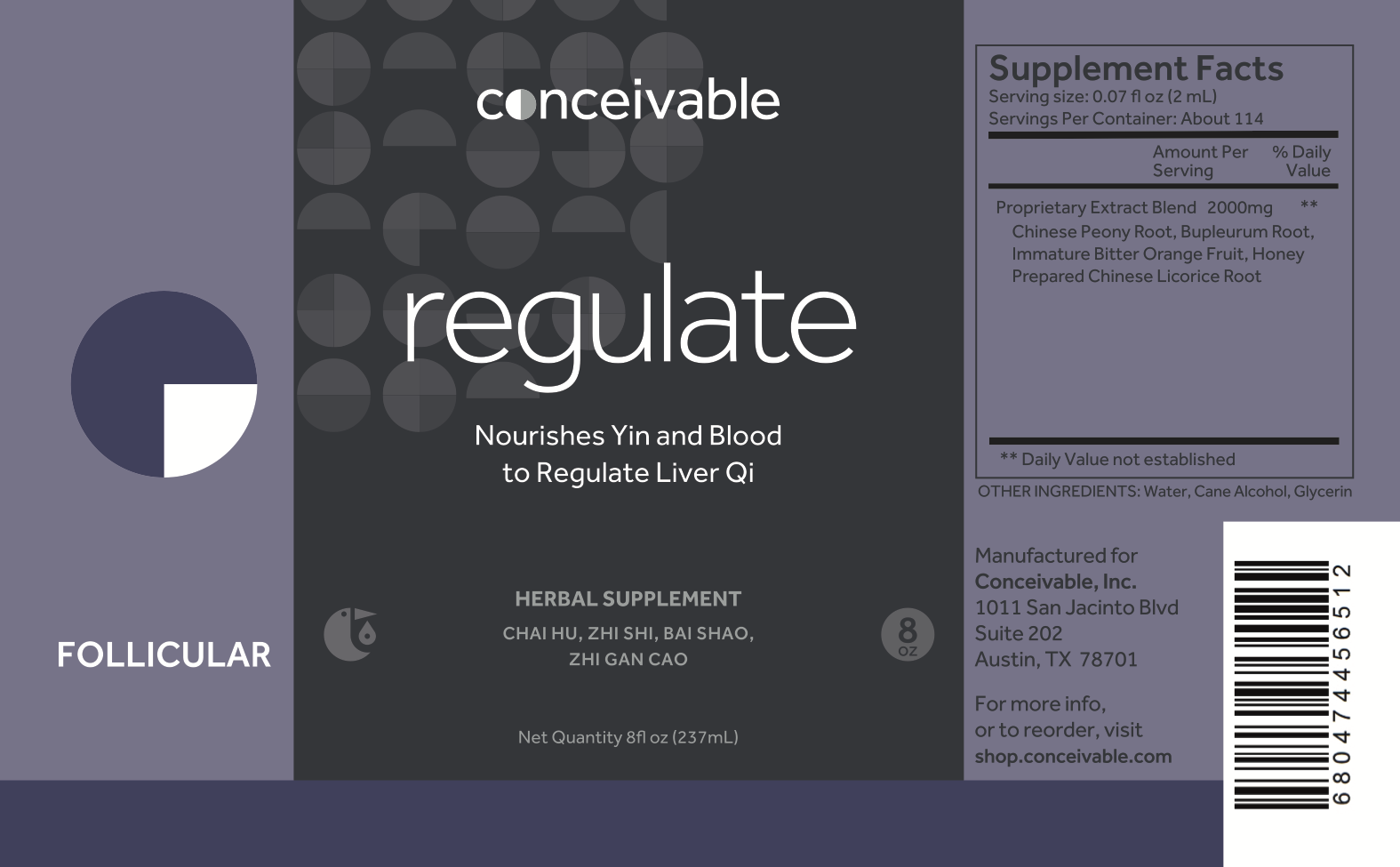 Regulate
Available for preorder. Shipping mid-August! We'll ship the rest of your order ASAP and Regulate as soon as it's available.
Regulate is for patients with PCOS, anovulation, irregular menstruation, and patients who have a very erratic, saw-toothed BBT pattern. Regulate harmonizes the liver and spleen, breaking up stagnant Qi, fortifying the middle Jiao. It relieves stress, increases, digestive efficiency and improves nutrient absorption.
Proprietary Extract Blend (2,000mg/Serving): Chinese Peony Root, Bupleurum Root, Immature Bitter Orange Fruit, Honey Prepared Chinese Licorice Root. Other Ingredients: Water, Cane Alcohol, Glycerin.
Chai Hu, Zhi Shi, Bai Shao, Zhi Gan Cao
Cycle Phase: Follicular
Using and prescribing the Conceivable ProLine is easy. If this is your first order, or if you have any other questions, please use our Contact page and we'll have one of our Specialists walk you through the process. Conceivable ProLine Formulas are available only to qualified healthcare professionals.