Conceivable: Made for the Modern Practice
Male Factor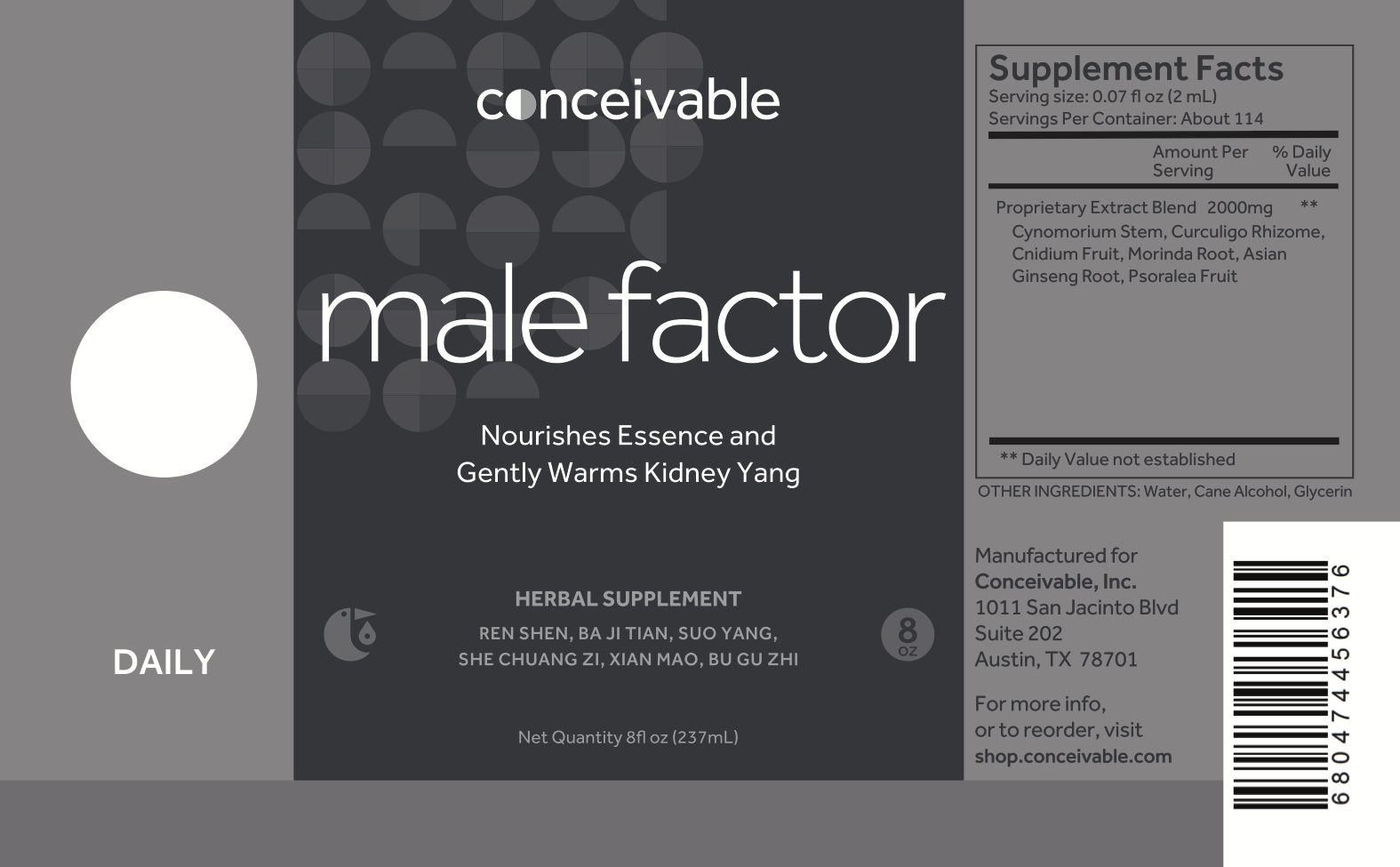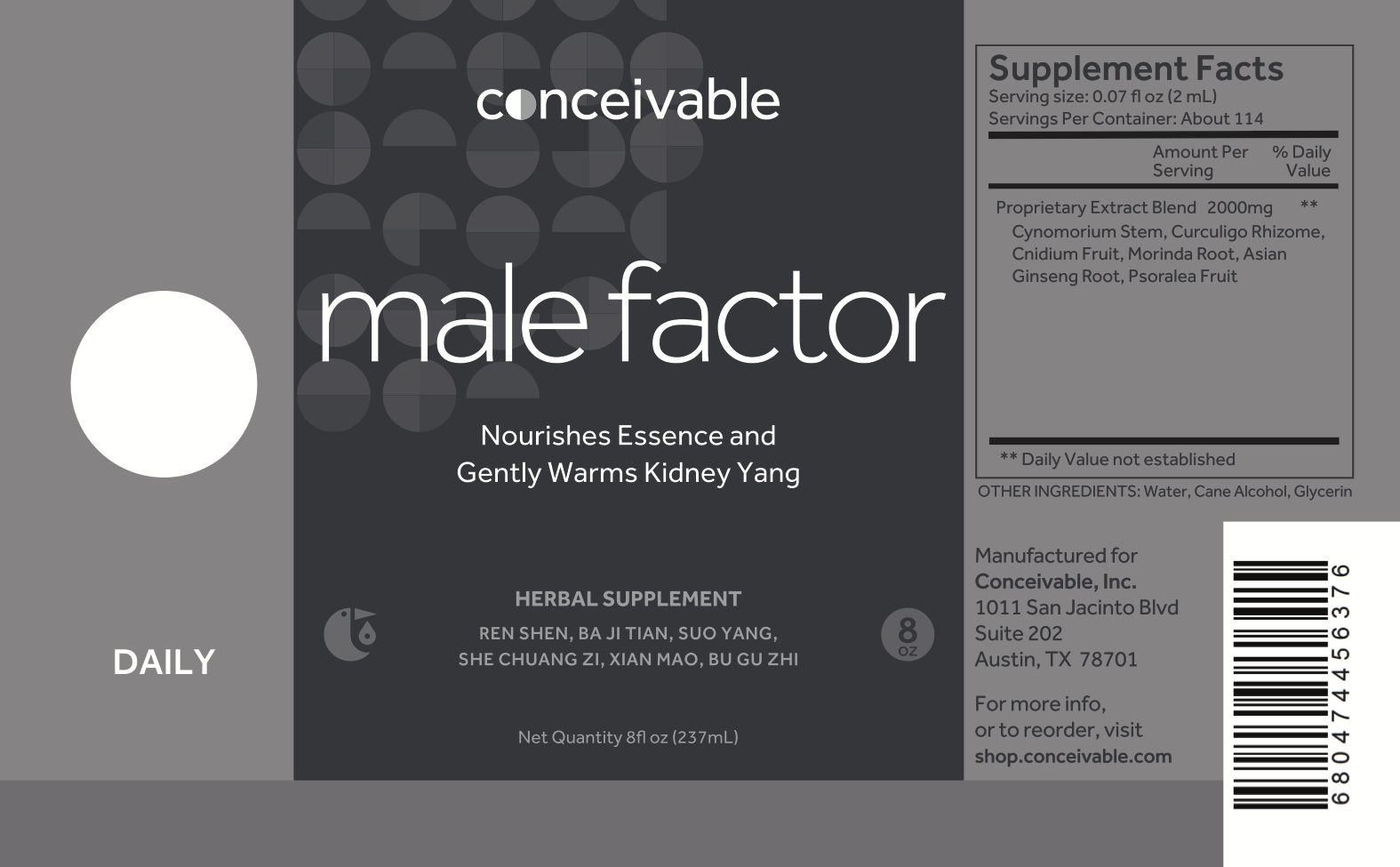 Male Factor
Male Factor is our male enhancement protocol. When combined with appropriate supplements, it facilitates healthy sperm production and hormone function. Male Factor tonifies the Yang and Jing, promoting improvements in sperm parameters such as count, morphology, and motility. This formula is designed to be a modular addition to a constitutional formula and should not be prescribed on its own.

Proprietary Extract Blend (2,000mg/Serving): Cynomorium Stem, Curculigo Rhizome, Cnidium Fruit, Morinda Root, Asian Ginseng Root, Psoralea Fruit. Other Ingredients: Water, Cane Alcohol, Glycerin.
Ren Shen, Ba Ji Tian, Suo Yang, She Chuang Zi, Xian Mao, Bu Gu Zhi
Using and prescribing the Conceivable ProLine is easy. If this is your first order, or if you have any other questions, please use our Contact page and we'll have one of our Specialists walk you through the process. Conceivable ProLine Formulas are available only to qualified healthcare professionals.