Conceivable: Made for the Modern Practice
Lift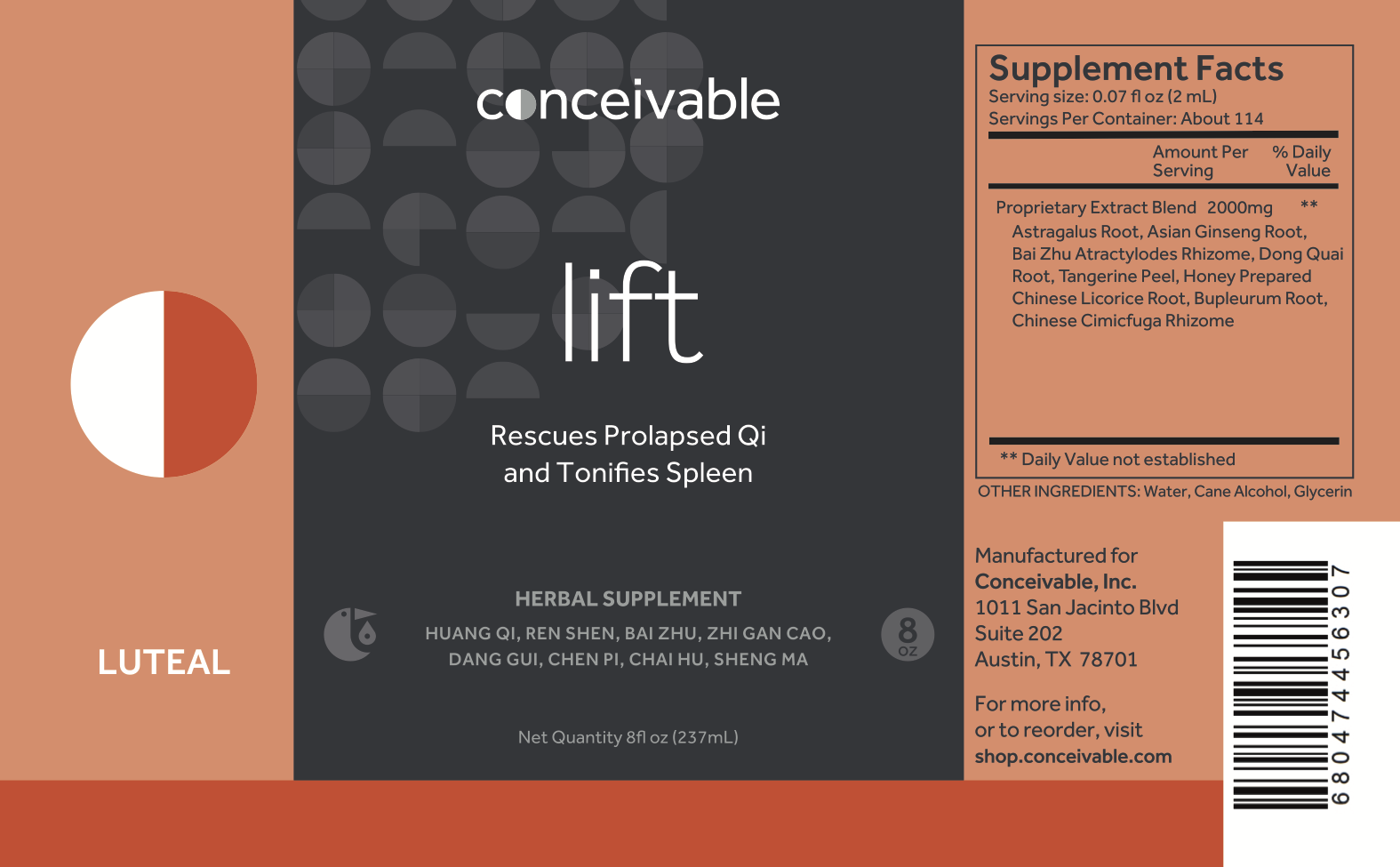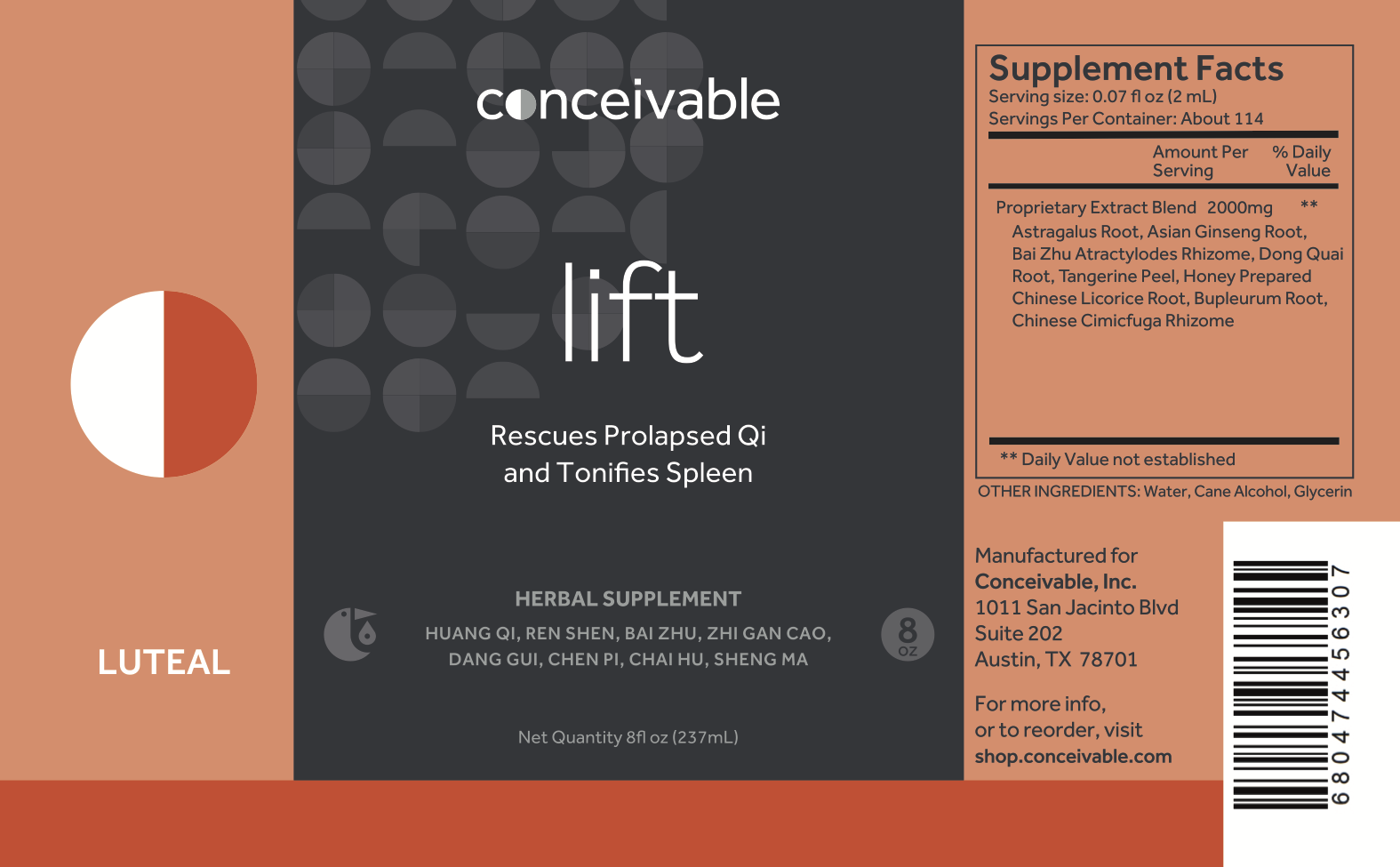 Lift
Lift rescues sinking Qi in the luteal phase and throughout early pregnancy. Lift tonifies the spleen to control blood and warms the Yang. It is useful for any prolapse of Qi in the luteal phase and during the first trimester of pregnancy. Lift's spleen warming and strengthening action make it an effective choice to control excess or irregular uterine bleeding.
Proprietary Extract Blend (2,000mg/Serving): Astragalus Root, Asian Ginseng Root, Bai Zhu Atractylodes Rhizome, Dong Quai Root, Tangerine Peel, Honey Prepared Chinese Licorice Root, Bupleurum Root, Chinese Cimicfuga Rhizome. Other Ingredients: Water, Cane Alcohol, Glycerin.
Huang Qi, Ren Shen, Bai Zhu, Zhi Gan Cao, Dang Gui, Chen Pi, Chai Hu, Sheng Ma
Cycle Phase: Luteal
Using and prescribing the Conceivable ProLine is easy. If this is your first order, or if you have any other questions, please use our Contact page and we'll have one of our Specialists walk you through the process. Conceivable ProLine Formulas are available only to qualified healthcare professionals.