Conceivable: Made for the Modern Practice
Energize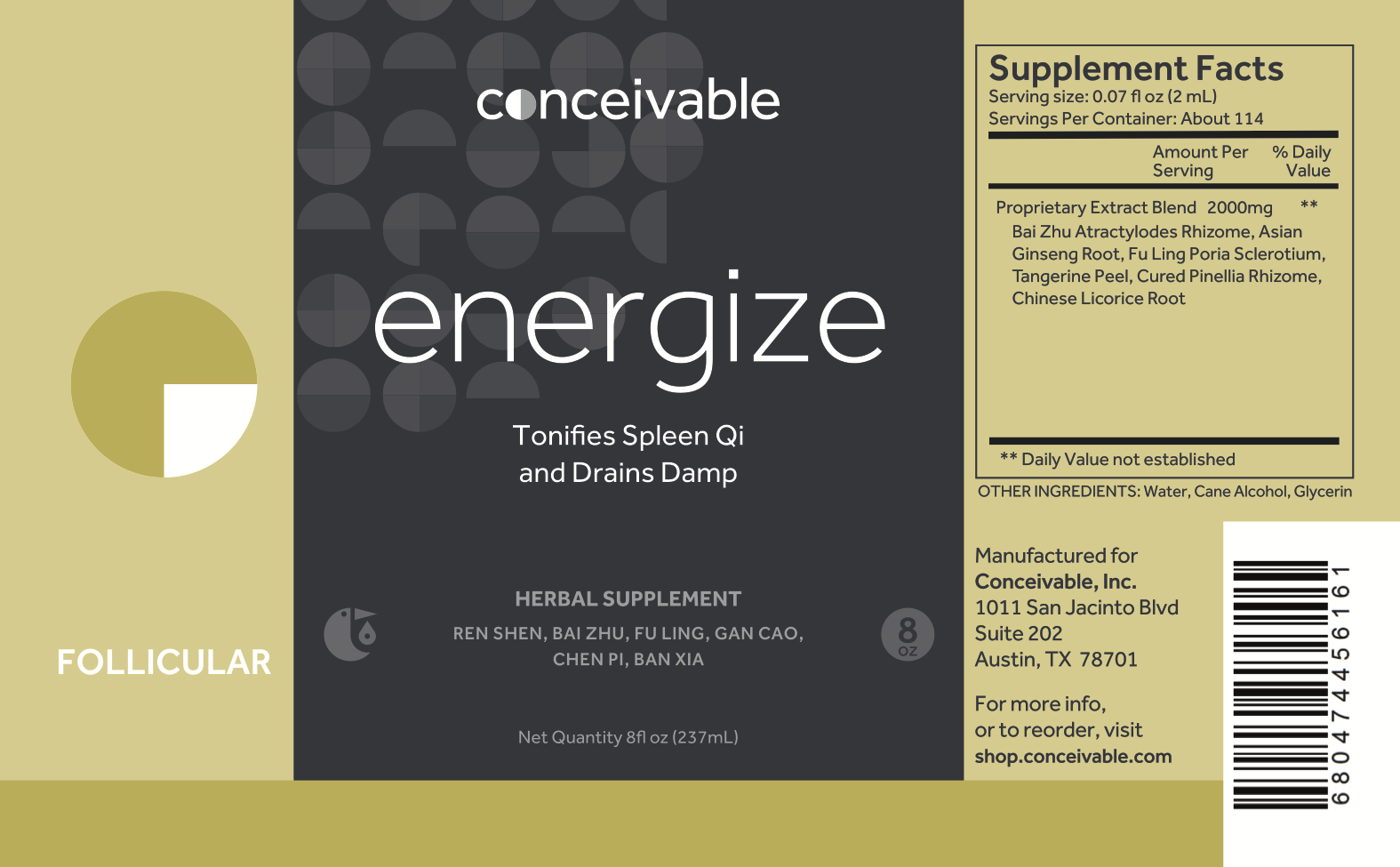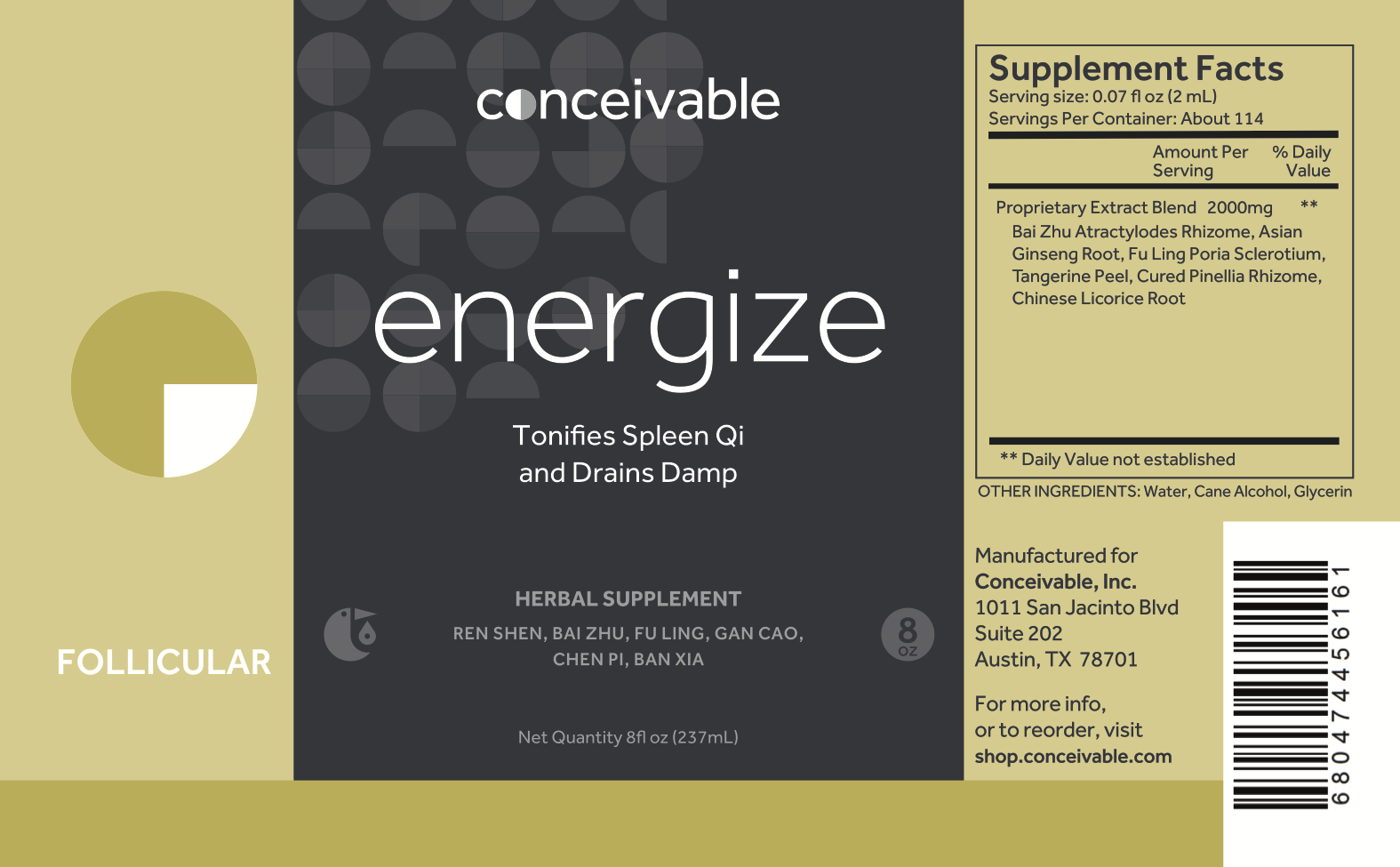 Energize
Energize improves the body's capacity to convert food into nutrition. It tonifies and warms the middle jiao and dries dampness, warming the metabolism and improving digestive function. This formula is clinically useful for patients who are overweight, eat a poor diet, or are generally qi deficient.

Proprietary Extract Blend (2,000mg/Serving): Bai Zhu Atractylodes Rhizome, Asian Ginseng Root, Fu Ling Poria Sclerotium, Tangerine Peel, Cured Pinella Rhizome, Chinese Licorice Root. Other ingredients: Water, Can Alcohol, Glycerin.
Ren Shen, Bai Zhu, Fu Ling, Gan Cao, Chen Pi, Ban Xia
Cycle Phase: Follicular
Using and prescribing the Conceivable ProLine is easy. If this is your first order, or if you have any other questions, please use our Contact page and we'll have one of our Specialists walk you through the process. Conceivable ProLine Formulas are available only to qualified healthcare professionals.